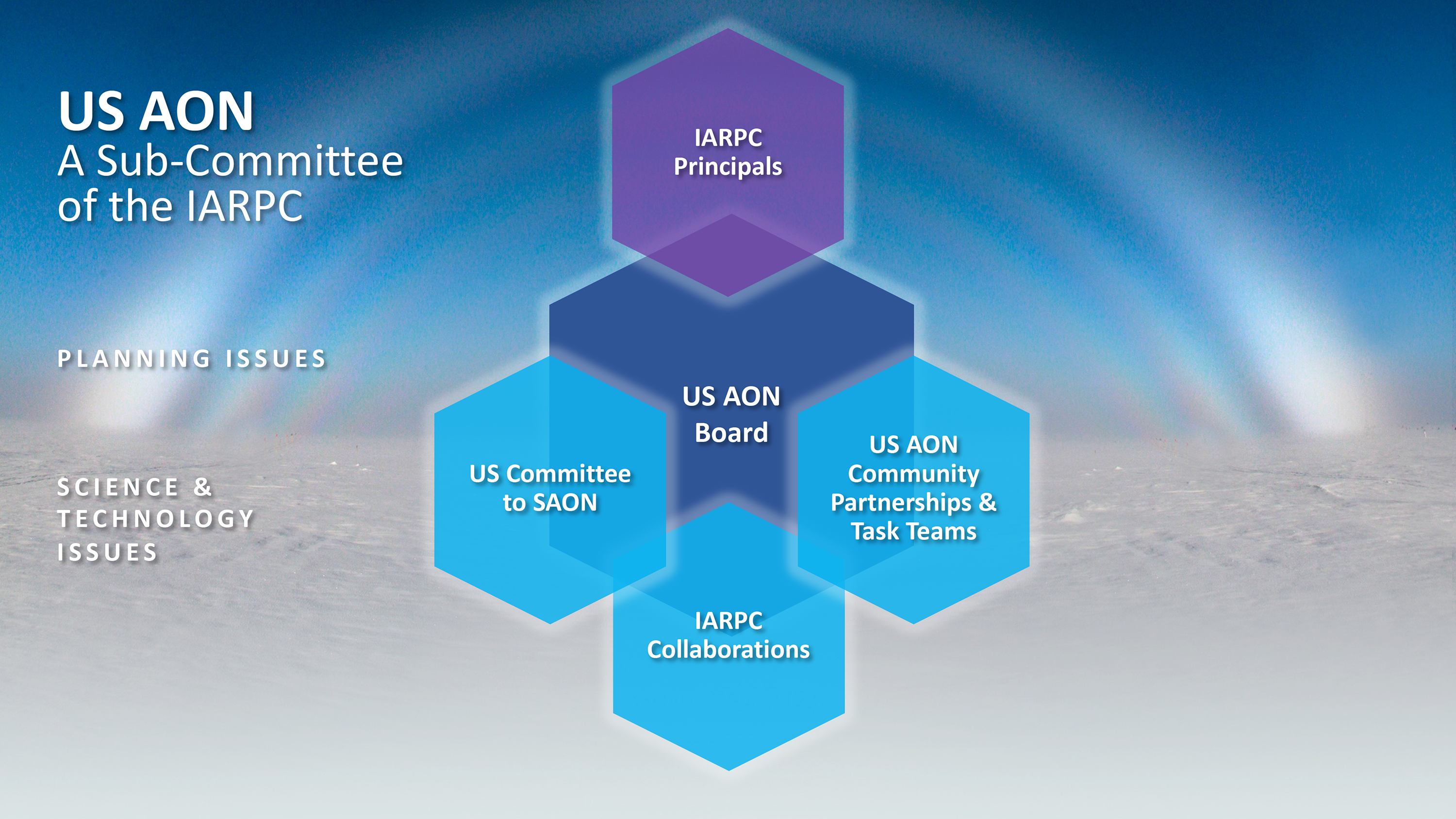 ---
---
Goals and Processes
The goal of the US AON is to improve the integrated performance of Arctic-wide observing and data management activities by fostering strategic planning and implementation partnerships across observing efforts and data systems. The US AON is committed to facilitating the inclusion of Arctic Indigenous Peoples and non-Indigenous Arctic residents in observing activities, following guidelines like the Principles for Conducting Research in the Arctic and models for the Co-Production of Knowledge.
The Arctic environment is shifting rapidly with catastrophic consequences for Arctic and global society. In order to understand and respond to these changes, we need to measure and monitor environmental and social conditions. However, Arctic observing faces an array of challenges, including:
extreme physical conditions.
dated or lacking regional infrastructure.
a patchwork of approaches across federal agencies, eight Arctic nations, and other observing partners.
OBSERVING SYSTEMS IN THE ARCTIC CAN BE MORE COMPLEX AND COSTLY THAN in OTHER REGIONS. They are MORE IMPORTANT THAN EVER BEFORE.
These challenges and imperatives gave rise to the vision of an internationally coordinated Arctic Observing Network (AON). The network brings together sustained observations targeting and linking the most critical aspects of a rapidly changing Arctic, in support of research, products, and public services. To better coordinate U.S. efforts in support of this vision, federal agencies initiated the U.S. Arctic Observing Network (US AON).
The US AON, a recognized sub-body of IARPC, fosters partnerships through four parallel efforts.